Winner of the National Council on Public History 2022 Outstanding Public History Project Award 
In February 2022, the National Council on Public History awarded a 2022 Outstanding Public History Project Award in the small institution category to me and my colleague, Dino Robinson, Founder and Executive Director of Shorefront Legacy Center, for our report "Evanston Policies and Practices Directly Affecting the African American Community." The NCPH awards committee members characterized their report as "detailed, compelling, and deeply researched history."
Evanston Policies and PracticesDirectly Affecting theAfrican American Community,1900 - 1960 (and Present)
In the summer of 2020, Morris "Dino" Robsinson, Jr., executive director of Shorefront Legacy Center, and I began work on a writing a report for the City of Evanston documenting the city's history in relation to racial discrimination and segregation. We worked together to compile a report to be used in the city's case for reparations, the first in the United States. The report, which is still in progress, is available to download for free from the City of Evanston's website. Click the link above and scroll down to "Reports."
-------------------------------
"Thompson writes with the eye of an ethnographer, the ear of a novelist, and the voice of a pop singer with a feel for a groove."
- Jim Cullen
The Takeover 1968: Student Protest, Campus Politics, and Black Student Activism at Northwestern University. The book is for sale at Lulu.com and on Amazon.
About The Takeover 1968:
On May 3, 1968, a group of Black students at Northwestern University made headlines when they occupied the university's main financial building and announced that they would not leave until their demands were met. Their demands, submitted to university officials in April 1968, focused on a wide range of issues, from campus conditions to the racism they faced at Northwestern. Over the course of two momentous days, the whole world watched as events on the campus unfolded. What seemed to many observers to come out of nowhere, the takeover was connected to a long history of both discrimination and activism on the Evanston campus. It was also a response to the complicated efforts to integrate Northwestern, a process that had begun just a few years earlier. The takeover took place within a wider movement for student power and political and social change that marked the 1960s. And its outcome would have long-term reverberations.
The Takeover 1968 draws from contemporaneous accounts, archival and primary sources, and interviews with several of the takeover's key players, including Kathryn Ogletree, undergraduate leader of the takeover; Eva Jefferson Paterson, takeover participant and later president of Northwestern's student government; John H. Bracey, Jr. and James Turner, graduate student leaders of the takeover; and Jack Hinz, former Northwestern vice president for student affairs and dean of students, who served as the chief negotiator for the university during the takeover. It also draws from interviews with Roger Friedman and Ellis Pines, two former Northwestern students who both played prominent roles in progressive politics on campus in the late 1960s. The book pieces together the events of May 3-4, 1968 as they unfolded, and it also takes a broader view, stepping back from those two crucial days to examine what led to the takeover and what transpired in its aftermath.
----------
Why do thousands of Americans spend their leisure time waging mock combat? How does America's long history of warfare impact its citizens? What does it mean to reenact war "authentically"? War Games explores these and many other questions as it takes readers into the heart of an American subculture whose thousands of members dress as GIs, Nazis, and the grunts of Vietnam and fight with each other over the many meanings of American wars.
It might come as a surprise to some people to learn that on any given weekend there are thousands of Americans who dress in uniforms, join their units, and come together to fight the wars of the past. While American Civil War reenactments are well known, reenactments of more recent wars, including World War II and Vietnam, are far less known to the public. In War Games, author Jenny Thompson takes readers on a hilarious, strange, and thought-provoking journey into this unique subculture.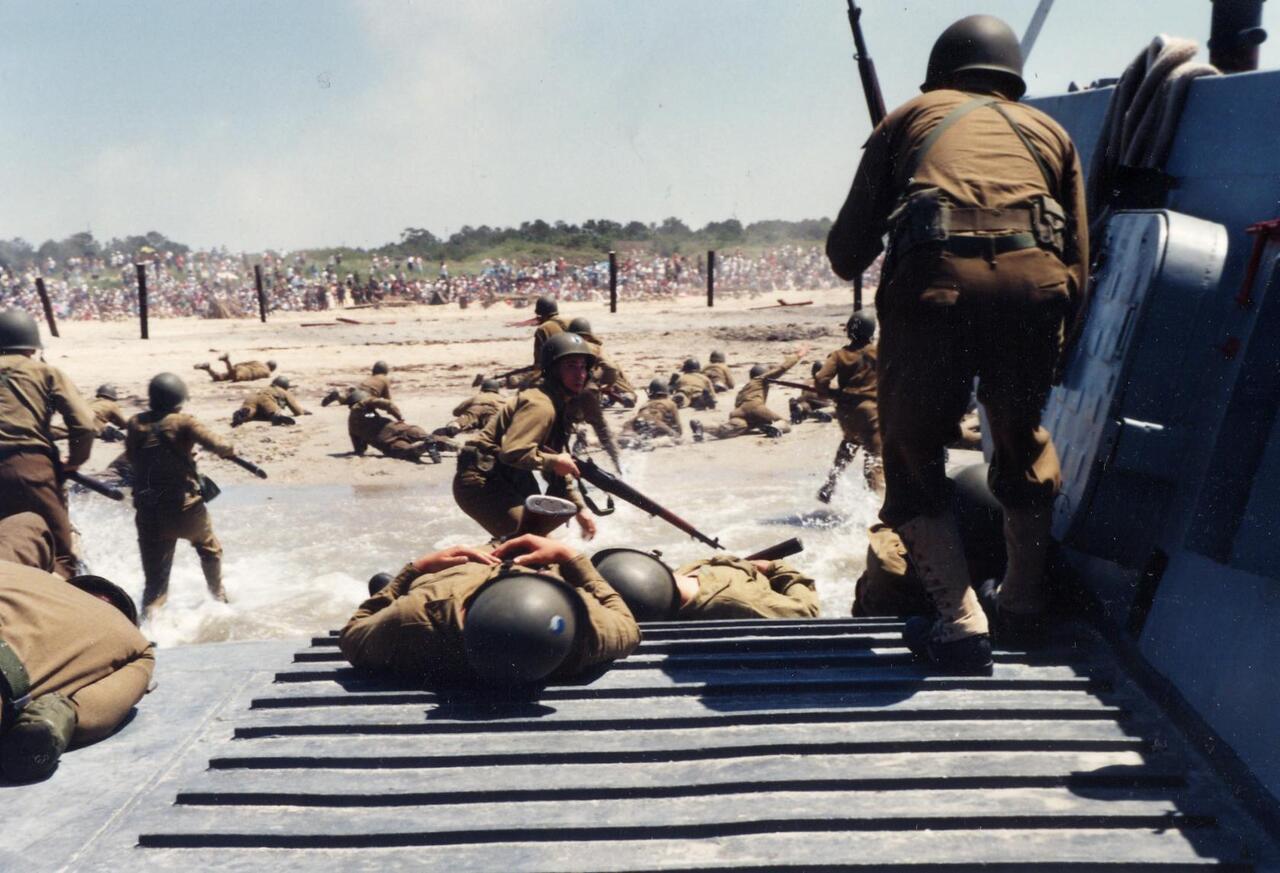 Based on Thompson's interviews with reenactors, survey data, and seven years of fieldwork--Thompson donned uniforms and joined up with several units to find out for herself what reenacting was all about--War Games tells the stories of thousands of ordinary Americans, mostly men, who make war their hobby. From engaging in trench warfare in Pennsylvania to reenacting D-Day on Virginia Beach, Virginia, these reenactors celebrate, remember, and represent war by meticulously recreating the experiences of the common soldiers of World War I, World War II, and the Vietnam War.

**Starred Review** in BOOKLIST

"Thompson writes with the eye of an ethnographer, the ear of a novelist, and the voice of a pop singer with a feel for a groove. War Games showcases a bona fide democratic approach to history--with all that implies. Along the way, we're reminded how much our notions of the past inform the way we live now."
-- JIM CULLEN, author of The Civil War in Popular Culture and The American Dream.

"It's a subculture hell-bent on making a spectacle of itself, so there's plenty of surface entertainment in Thompson's engaging and sympathetic study." --Publishers Weekly

"This strange, enthralling book on 20th-century war re-enactors becomes a wonderful case study on the power of history in our lives: history as a sort of Grail quest, history as fetish, history as reality itself. Thompson's reporting on these quarrelsome and oddly self-loathing people is exhaustive. Her analyses of the meaning of memory to them and, ultimately, to all of us, can have a meta-leveled precision that recalls the methodology of Proust."

--Henry Allen, Author of What It Felt Like: Living in the American Century and winner of the Pulitzer Prize for criticism.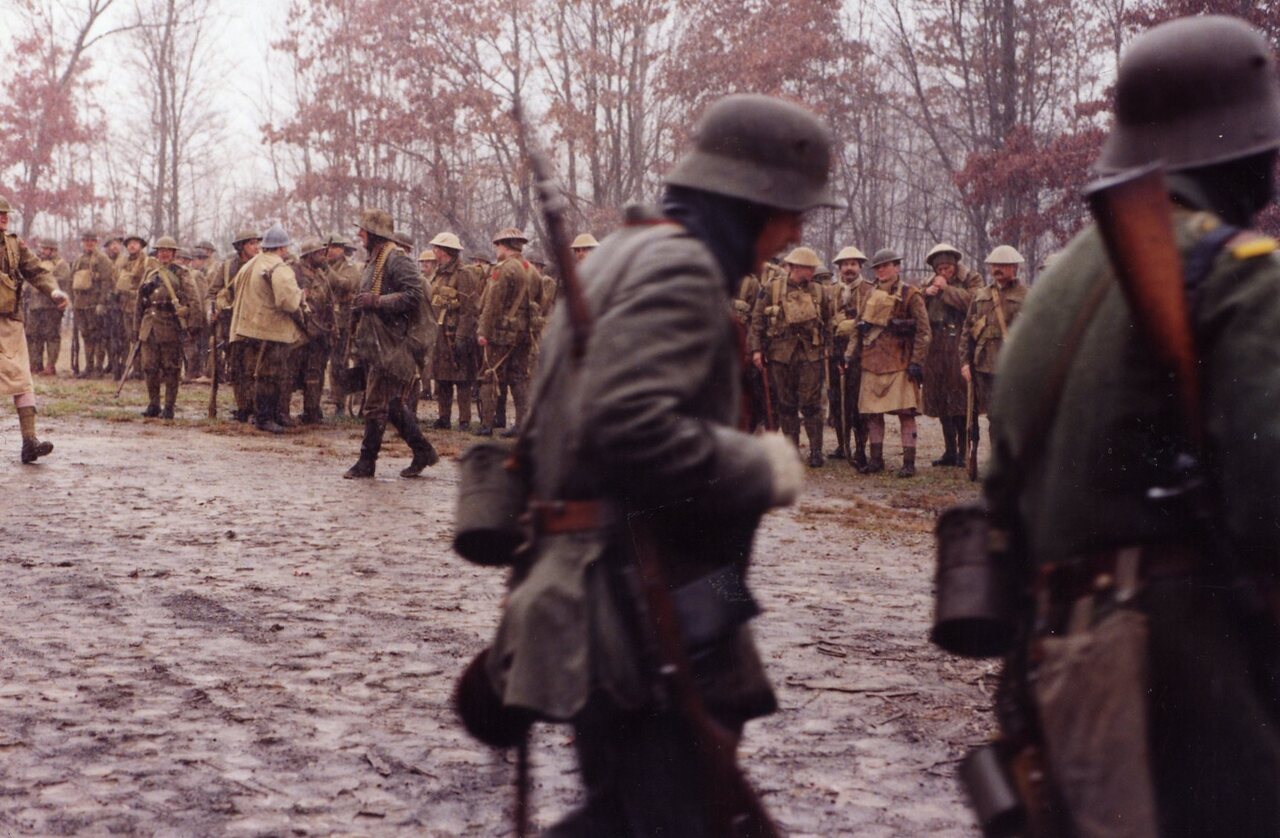 Very interesting to read a review of War Games on Amazon UK! "This book gives an interesting insight of not only the re-enactor's mind but also the American view of their history. Written from personal observations over several years this book is revealing and surprisingly interesting for an non-US citizen."
(Full review linked below)