Projects & Co.
A Journal of the Great War by Charles Gates Dawes. A critical edition of Dawes' A Journal of The Great War, edited by Jenny Thompson, with two new essays that explore the broader story of Dawes' war experience is now available. Available here.

First published in 1921, A Journal of the Great War provides a fascinating glimpse into the challenges faced by the American Expeditionary Forces (AEF) during the United States' 18-month involvement in World War I. Dawes' journal, written while he was stationed in France from August 1917 to July 1919, offers a behind-the-scenes look at the power struggles and political maneuvering that took place among American and European political and military leaders as they sought to fight the war as an allied force. Part document of life in wartime France, part war diary, and part mentation on the means of exercising power, Dawes' journal is a unique contribution to the literature of World War I.
This new edition includes two new essays written by Jenny Thompson. They are drawn from the resources of the Evanston History Center and the Charles G. Dawes archive at the Charles Deering McCormick Library of Special Collections, Northwestern University Libraries, Northwestern University. The essays provide a broader picture and analysis of Dawes' war service, his motivations for service, his family's experiences during the war, and the impact the war had on him and his postwar career.


The publication of this book is a part of a larger effort to re-introduce classic American texts to readers--texts that have all but disappeared from public view. This new edition, newly annotated and with a new introduction, places Willard's late 19th-century local history within the larger context of the American scene. Illustrated. 328 pps.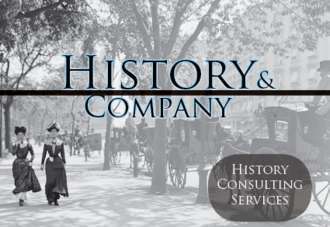 new york, new york. All my life this has been the city par excellence. My birthplace and the city that has always captivated me. Watching films set in the city, reading memoirs, novels, and historical accounts of the city, and certainly, visiting the city are among my very favorite pastimes.

A while ago, I started writing about NYC and some of my favorite portrayals of the city at my blog: The American Past. http://americanpast.blogspot.com/

Dr. Rodger C. Birt is working on the NYC blog with me. Dr. Birt was the person who first introduced me to the field of American Studies and we both share a love of New York City.